| | |
| --- | --- |
| | Alien—from Latin alienus "of or belonging to another"; root *al- "beyond". In some languages translated to mean visiteur. |
---
Welcome to UFO-Alien Database—Your Wiki resource for everything UFO, alien, and paranormal related. Contains The Lacerta Files, Dulce Affair, Serpo Affair, Friendship Case, and much more... Find out who the major alien groups are, and what your government (major nations) have been hiding. Features Google-maps, and multi-language content in Russian, Romanian, German, French, and Spanish.
---
---
UFO-ALIEN Database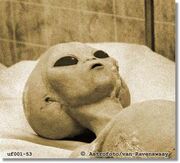 Xenology derives from the Greek xenos, which as a substantive has the meaning "stranger, wanderer, refugee" and as an adjective "alien, foreign, strange, unusual." Xenology studies concepts considered to be alien, such as: the paranormal, extraterrestrials, subterraneans, and ultraterrestrials. Robert A. Freitas Jr. proposed this term in 1975 in his authored work, Xenology - An Introduction to The Scientific Study of Extraterrestrial Life, Intelligence, and Civilization.
Beings
For pads, use two fingers to scroll map.

This Database has 610 articles
since November 2008!
Like us on Facebook
Documentaries
---
Blog
Dear United States citizen, from a fellow United States citizen,

We live in the Dark Ages of the Uni…

Read more >
Featured studies
List of studies in giantology...
Your stories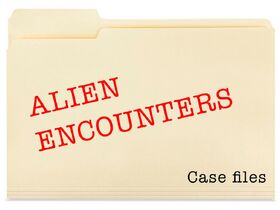 In case you missed this

Remembering Phil Schneider
Schneider Spoke out against Dulce Base, his last public lecture in Nov 1995. He died two months later under mysterious circumstances on January 17, 1996, one week after Karla Turner's mysterious death.

Remembering Karla Turner
Karla Turner spoke out against abductions and MKUltra. She died under mysterious circumstances on January 10, 1996.

Remembering Thomas Mantell
We salute Thomas F. Mantell for his service as a Captain in the Kentucky Air National Guard, who lost his life during a flight investigation of a UFO on January 7, 1948.
Community content is available under
CC-BY-SA
unless otherwise noted.