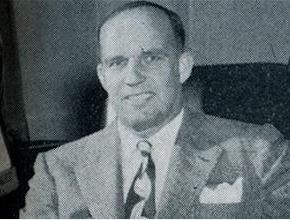 Guy Hottel (1902-1990) was a special agent in charge (SAC) of the FBI's Washington field office. He is known for the Guy Hottel memo dated 22 March 1950 to J. Edgar Hoover, the FBI Director at the time, regarding information concerning flying saucers.[1]
New Mexico
Edit
Guy Hottel relates that three downed craft were recovered in New Mexico. The informant indicated that the craft were downed due to US government high powered radar interference that affected the controlling mechanism of the flying saucers. Some dispute the "radar" claim, and suggest that it was more likely from electromagnetic anomalies. Others indicate that all UFO incidents were intentionally crashed for US government recovery.
Assessment
The memo does not give specific details, other than: "three so-called flying saucers had been recovered in New Mexico."
Which is believed to be:
Roswell UFO incident near Roswell, New Mexico, 2 July 1947
Corona, New Mexico, c. 2 July 1947 per Stan Friedman
Aztec UFO incident in Aztec, New Mexico, March 1948[2]
References
Edit
↑ FBI Records: The Vault, Guy Hottel, (Disclosed by the FBI, 12.06.10)
↑ Benjamin Radford (15 August 2014). Mysterious New Mexico: Miracles, Magic, and Monsters in the Land of Enchantment. University of New Mexico Press. pp. 68–. ISBN 978-0-8263-5452-5.
External links
Edit
Guy Hottel memo
Edit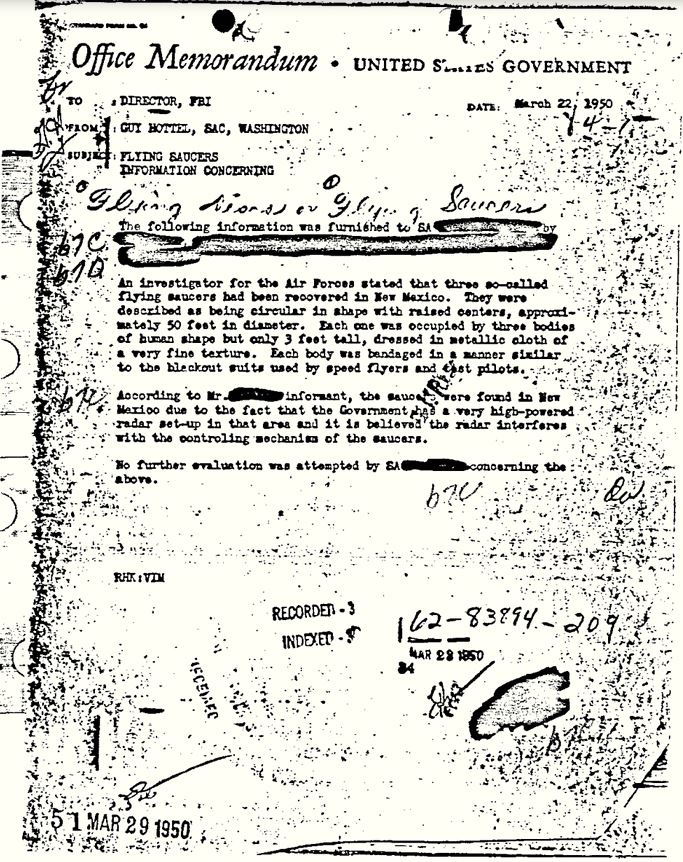 Community content is available under
CC-BY-SA
unless otherwise noted.