Branton Group produced a number of books and e-documents relating to subterranean phenomena, alien abductions and the unconfirmed Dulce Base of New Mexico, during the 1990s.[2] The group is best known for compiling The Secrets of the Mojave and The Dulce Book.
The Group
The Group discussed the alien situation, alien abductions, and theorized its agenda.[2]
Their focus was on subterranean concepts inspired by the works of Jason Bishop III, Norio Hayakawa, and Leading Edge Research Group.[3] Although some persons may have submitted their work to the Branton Group, those persons do not make up Branton Group in any way. The Branton Group was mostly known for commenting, posting and publishing material from the public domain.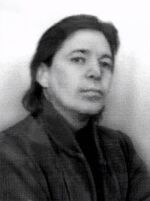 Bruce Alan Walton and Alan DeWalton are two known names of the Branton Group.
"DeWalton" means "of Walton", indicating another Walton. DeWalton states in a 2012 article write-up of Brantons Testimony, "I know him personally",[5] referring to Bruce Walton.
Branton Files
Emails known as the "Branton Files", first went into circulation by anonymous remailer in January 1995.[6]
The Branton Group compiled full length e-documents into books by 1999. Some of the first internet posts were done at myspace.com/eaglenet_nwo and toddjumper.com/eaglenet/ under the name EagleNet.[4][7]
At the turn of the millennium, Branton Group collaborated with Commander X on a number of books that can be purchased on Amazon.
In 2001,[8] Bruce Walton (Branton) had been involved in an accident that left him mentally impaired,[2] which has hampered publishing any more works after 2005.
Bruce Walton
Bruce Alan Walton (born 7 September 1960,[4][9] in Murray, Utah, USA[4]) authored a number of books as early as 1983, but is best known for commenting in The Dulce Book and The Dulce Wars.[3]
Walton's knowledge concerning Dulce Base is attributed to the works of Paul Bennewitz and TAL LeVesque[3] from the late 80s and early 90s.
Bruce Walton's own personal experiences are described as having contact through "altered states of consciousness",[5] primarily with beings "living in the inner earth".[10]
When Bruce Alan Walton began using the internet as a forum for his published works, he used the username handle Branton, based on his name, Bruce Alan Walton.[4] It was also used as a pseudonym for later publications.
On 28 May 2001, The Daily Herald reported that Bruce Walton was 'hit by a car while riding his bicycle on Sunday.' Walton was riding his bicycle eastbound on 500 North, Provo, near the crosswalk on the south side of the intersection at Freedom Boulevard, when he was hit by a northbound 1992 Nissan 4x4 pickup truck. The driver was identified as Jayton Wakefield, of Provo. Walton was taken to Utah Valley Regional Medical Center and was later flown by a LifeFlight helicopter to the LDS Hospital in Salt Lake City. Walton sustained injuries to his head and had several broken bones in his face; He was in the intensive-care unit in critical condition. The accident was deemed under investigation.[8]
On 02 June 2008, Bruce Alan Walton was charged with 'Sexual Abuse Of A Child / 2nd Degree Felony' in the State of Utah.[9] Jason Bishop III made mention that Bruce Alan Walton was incarcerated in 2009.[3]
References
Resources