William J. "Billy" Booth is a UFO researcher and writer for over 30 years and is the webmaster of UFO Casebook.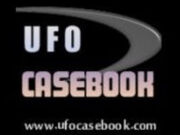 Booth has provided comment, video, and photographs for a number of television programs on the Discovery Channel, A&E, and History. He has contributed to several books on the subject of UFOs, including Without Consent: Abduction and Mexico's Roswell, The Chihuahua UFO Crash. He is the author of the book UFOs Caught on Film and is a longtime member of MUFON, the Mutual UFO Network.
Booth is a former writer for ThoughtCo, having contributed work for over nine and a half years. As a UFO researcher and writer for over 30 years, he has led many online UFO groups and is the webmaster of UFO Casebook, one of the largest UFO websites. Booth is called upon to evaluate UFO sightings and has spent many years researching UFO photographs and video film.
Thank Billy Booth for posting and archiving UFO-alien related experiences on his website UFO Casebook. Many online sources for UFO cases often get lost to time. For example, when www.about.com turned into Dotdash, some of the alien related articles have seemingly gotten lost (anywhere between 1997 to 2012). Private websites with UFO experiences go down all the time, so Booth's archiving is immeasurable. If UFO Casebook goes down—well, we're in trouble folks. This Wiki is ideal for archiving, but any conspiracy theorist knows that even this Wiki can be shut down and disabled indefinitely.
UFO Casebook has been the go-to for many writers. Their articles often go back to Booth's work, even NICAP and TBV (and they do give attribution).
—UFO-Alien Database
Community content is available under
CC-BY-SA
unless otherwise noted.