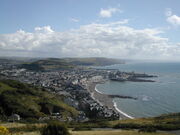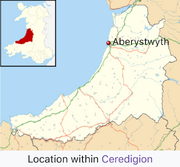 The Aberystwyth UFO incident is the recovery of a UFO by the Ministry of Defense in Wales, in January 1983.[1]
Incident
The coastal village of Llanilar near Aberystwyth experienced a UFO event where trees were left damage and shiny metal debris was left scattered.[2]
A Welsh farmer witnessed and reported to the national paper having seen shiny metallic debris left scattered over four fields, and the clean-up operation. A civilian investigation team was able to find only one sample of the strange metallic debris.[2]
Documentary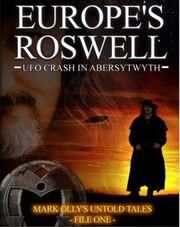 Mark Olly, of ITV Granada/Sky History Channel's popular television series "Lost Treasures",[2] presents Europe's Roswell—a documentary on the Welsh incident.
References
Community content is available under
CC-BY-SA
unless otherwise noted.